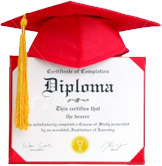 Mighty, mighty panthers…" and so the cheer went.
We came from Burlingame, Hillsborough and parts of San Mateo and Millbrae, California.
At lunchtime, if we weren't in line at the cafeteria or brown bagging it in Washington Park, you might find us munching a Deluxe Burger at the Hasty Tasty or a BLT at Towle's Cafe.
We were MPL football champions and wore buttons exclaiming "Mash Mateo." Our Thanksgiving Day tradition was to attend the "Little Big Game" followed by Thanksgiving dinner.
We went crazy over the Beatles, the Beach Boys, the Righteous Brothers, and the Supremes, though we also made hits of songs by Petula Clark and Herman's Hermits. Why remains a mystery.
We didn't know that the muscle cars we drove back then would be classics. Had we, we'd be rich.
The issues of the day were civil rights and the Cold War. The developing war in Vietnam wasn't yet a concern, though classmates were among the first to serve there.
There was only one screen at the Fox Theater, previously the Peninsula Theater. On any given Saturday night in our senior year, it might be showing Help!, Cat Ballou or The Sound of Music.
We were Burlingame High School's graduating Class of 1965.
NEW! – See Reunions and Panther Slang to see what happened at the 50th Reunion